Considering the crazy weather that we have had over the past 2 months I have been very lucky. I have not had to cancel any sessions, a few weather related time changes, but only minor. On the day I was shooting this family it started raining like crazy about 2 hours before we were suppose to meet, but we were meeting about 30 minutes away and it was not raining there. As I am driving to meet them my mom (my personal weather lady) is calling me to tell me we are under a tornado warning. We never saw any tornadoes, or even rain, but we did have beautiful skies and some clouds to cover the crazy hot Arkansas sun.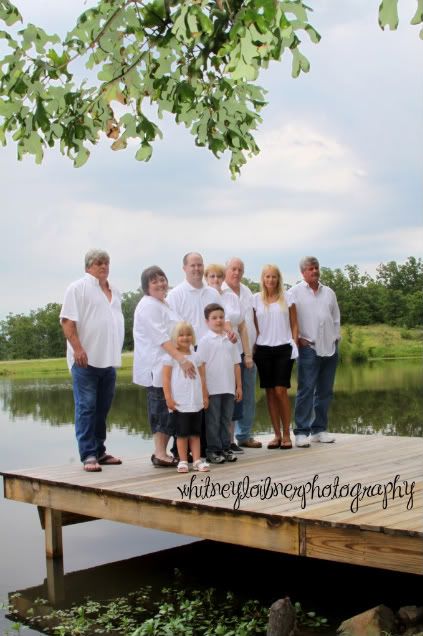 It's always an adventure to shoot in a place I have never seen and with an extended family, but these guys made it easy.
Just thought I would give you guys a quick look. Now back to work...plenty to do while my kids are visiting the grandparents.
They will be done in the next few days. Thanks!