K
, so I am the worst at updating this blog. I am debating combining it with my family blog and would really love to start blogging as I
edited
pictures...like a sneak peek. So in effort to try things I am thinking I am putting up this one picture from a newborn session that I am currently
editing
. This family was adorable and this sweet baby snoozed through most of her first photo session.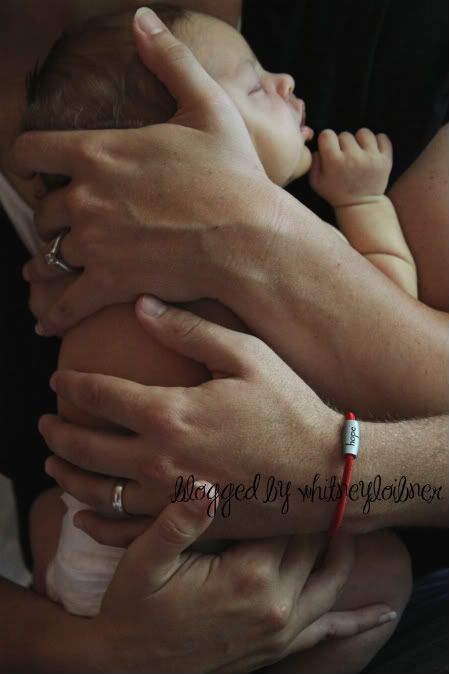 I love the way the dad's bracelet says Hope and it is pointed just right at the camera, I didn't plan that-so great.
One of my favorite parts about my job is the way I get to step into a relationship or family. Thanks so much for letting me be a part of this special time in your sweet family.